KINDER HOLIDAY LEGOS - WCA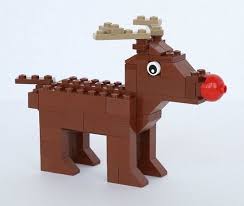 KINDER HOLIDAY LEGOS - WCA
THURSDAYS | TK/KINDER ONLY 1:55-3:15 & 2:25-3:15PM | PRICE: $45 |
LUNCH TABLES
*ALL KINDER CLASSES WILL PARTICIPATE IN 1 CLASS AT 2:25. IF YOUR CHILD GETS OUT AT 1:55, THEY WILL BE SUPERVISED UNTIL CLASS STARTS.
DATES: 11/29, 12/6, 12/13 (These are the correct dates. Flyer is wrong)
'Tis the season for creative building. With the holidays just around the corner, we want to give you some fun LEGO building projects. You can use them as creative stocking stuffers or holiday decorations that you can create to spread holiday joy. Reindeer, penguins, snowman and more!